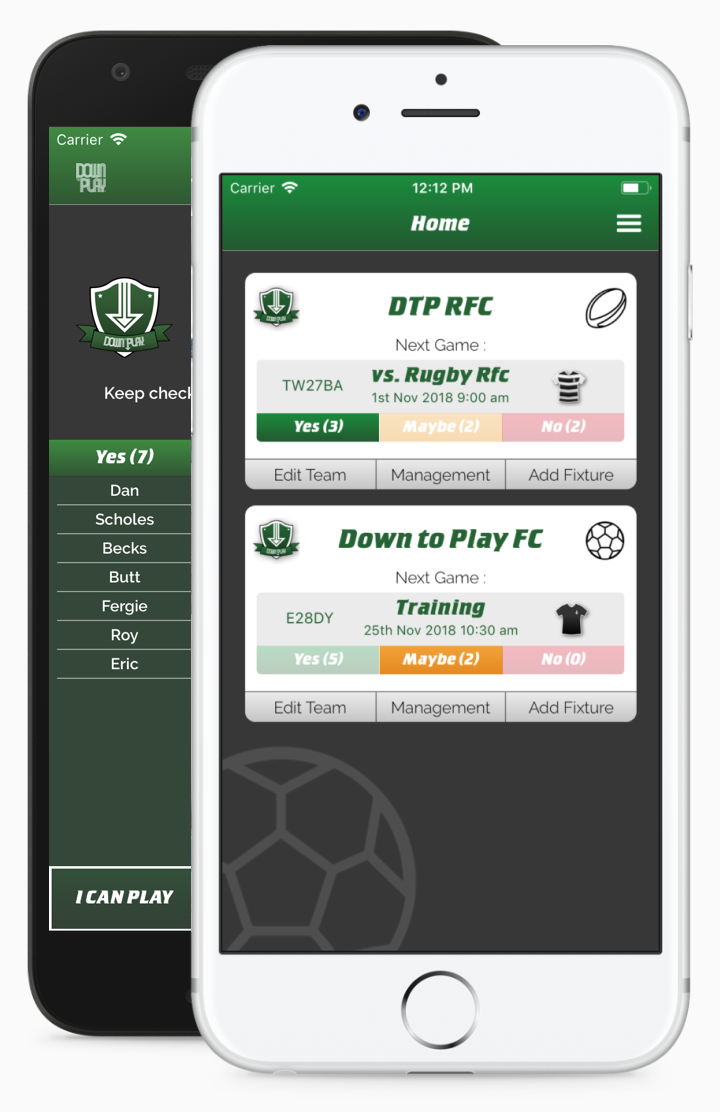 The simple app for next match player availability
Is the first app to solely focus on putting player availability for the next game in one place, next to essential match day information.
For...
...all amateur sport teams.
Who...
...every week are faced with the timely struggle of finding out which players in their team are available.
We're here so that...
...getting a team out is less painful, because at any time of day, you can see who's Down To Play.
Get the app...